Locally Owned and Operated
If you want to make sure you get the best service possible, start by selecting a landscaping company that's well known in the area. We've been providing landscaping services in the Cheshire County area since 1989.
We specialize in professional landscape installation and consultation services, focusing on creating spaces inspired by the balance between man and nature. Incorporating a seamless fusion of the most modern technology and your dreams, we can create an exquisite extension of your home or business and make your landscape project a stress-free experience. We offer a full-service construction division including patios, structures, water features, plants, etc.
Personal Service -We pride ourselves on providing customer satisfaction and loyalty
We take great pride in our ability to create the landscape of your dreams. At Ganio Land Management, we believe in providing superior products and personalized service for all our clients. Our professional, courteous, and friendly staff is here to work with you and your budget to turn your dreams into reality. Since our customers are integral to our success, we rely on recommendations and referrals to help grow our business. We also happy to provide references upon request.
Your Complete Landscaping
The exterior image of your property sends a message about your company or your home. You can rely on Ganio Land Management as a total source for all your landscape needs – from professional installation to full maintenance. We regularly attend training seminars and trade shows to stay on top of current industry trends. We warranty all our work and provide a truly professional landscape package that grows more beautiful over the years, providing peace of mind and an increase in property values.
Competitive Pricing
Ganio Land Management provides the best service at the most competitive pricing. We believe that no other local landscaping company can match our finished product or instill as much value as Ganio Land Management can. We are "your all-season landscape maintenance solution."
We are fully insured and offer warranties on all construction projects and irrigation materials.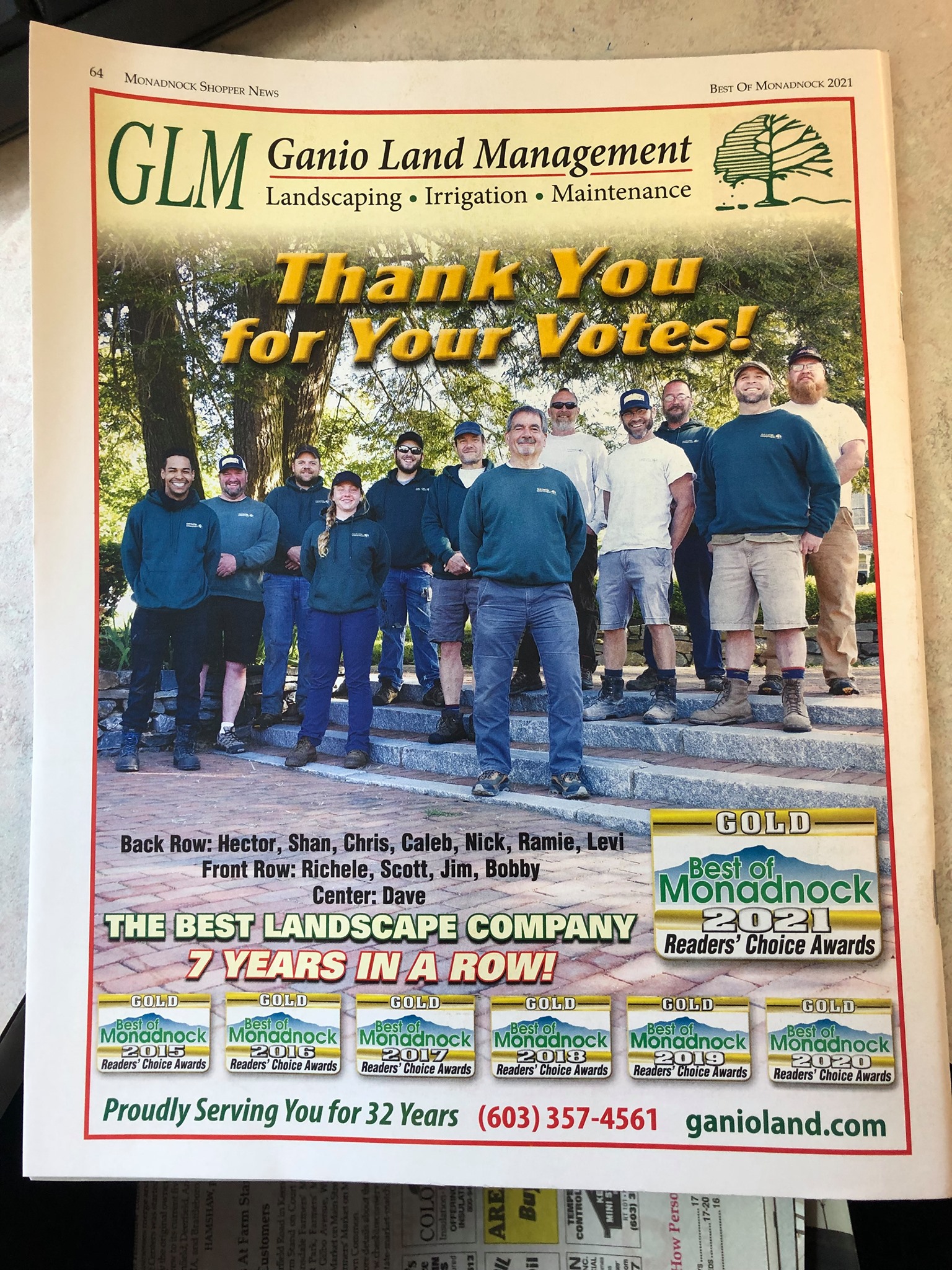 Our Services…
Commercial Landscape Design
Residential Landscape Design
Irrigation Systems
Hardscapes – Patios – Walkways
We are fully insured and offer warrantees on all construction projects and irrigation materials.