Ganio Land Management provides a full range of well-designed, high quality, cost-effective landscape services for our customers. Every Ganio Land Management employee is focused on total customer service and satisfaction. All us our staff attends training seminars and trade shows to stay on top of current industry trends. We are fully insured and warrantee all of our projects.
David Ganio is the sole owner of Ganio Land Management, which opened in 1989 and has steadily grown the business since then to become one of the most respected landscape businesses in southern New Hampshire. David has a Forestry Degree from The Pennsylvania State University and a Bachelor's Degree in Business Management from Keene State College. David stays active in the community, serving on the Board of Directors for Keene Kiwanis Club, co-chairing various events sponsored by the Kiwanis Club, and he is on the Board for Project Graduation for Keene High School. In addition to landscaping, David enjoys playing golf, kayaking, and spending time with his children, Maria and Greg (who both work with him).
James McWhirk is a foreman and has been with Ganio Land Management for over 15 years. Jim has been in charge of the mowing division and is in charge of the construction division. He is an expert in stonework of all kinds and has extensive experience in irrigation installation.
Lee Sprague is the head mechanic and has been with Ganio Land Management for over 13 years. In addition to maintaining our extensive landscaping equipment, Lee has experience in building our irrigation systems.
Kyle Smith is also entering his 6th season with Ganio Land Management and has run the mowing division and worked with maintenance; adding a great deal of experience and knowledge to both of these divisions. If you want to make sure you get the best service possible, select a landscaping company that's well known in the area and locally owned. Ganio Land Management is just that, the landscaping professional who will give you the best service for your plants, shrubs, trees, grasses, patios, and walkways, both for residential and commercial landscapes.
Steve Bishop is entering his 7th season with Ganio Land Management and runs the maintenance division.
Nicholas Youtsey is entering his 2nd season as the construction and maintenance division foreman for Ganio Land Management.
Maria Ganio has been working for Ganio Land Management for several years. While currently attending college, she also works as the assistant foreman for the landscaping and mowing divisions.
Greg Ganio has been working for Ganio Land Management for several years, currently working with the mowing crew.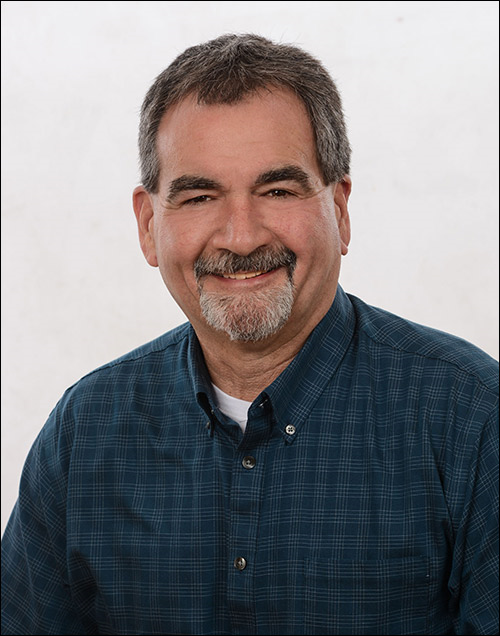 David Ganio, Owner
"What I love most about this business is turning people's dreams of what they want their yards to look like into reality. We help them expand their living space into the outside, and with our maintenance division taking care of the property they now have time to enjoy what we have built for them." 
Our Services…
Commercial Landscape Design
Residential Landscape Design
Irrigation Systems
Hardscapes – Patios – Walkways
We are fully insured and offer warranties on all construction projects and irrigation materials.